my din guage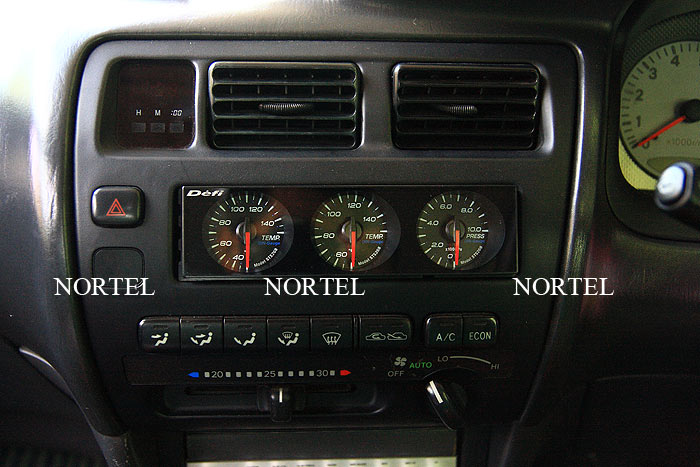 my interior
front seat from Subaru Legacy / side curtain are accessories from japan
DIY led room lamp 5 point
recover the inner roof
long times ago.
try to be retro :p

driver Seat - Bride
3 Inch Sabelt Center Lock + Shoulder Pad Sabelt
Passenger Seat - Subaru Sti V.6
Steering Wheel - TRD Airbag red Stitch
Meter - Light Gray Touring Wagon JDM with Tom's Cabon Cover Plate
Thrash Racing Seat coming.....Bride Going
This picture took around 2009.
Running test to Northern Thailand. 300 km nonstop.
Test Engine and new rear Spoiler
Running Times 2 hours and half hours (Real Traffic)
Average Speed 165 KM/H
Route Ayutthaya Province to Pitsanulok Province
Tail lamp and center garnish - USDM
Rear Fog lamp - from Honda Intetra DC5
Rear Spoiler - Subaru Impreza GC8 22b limited version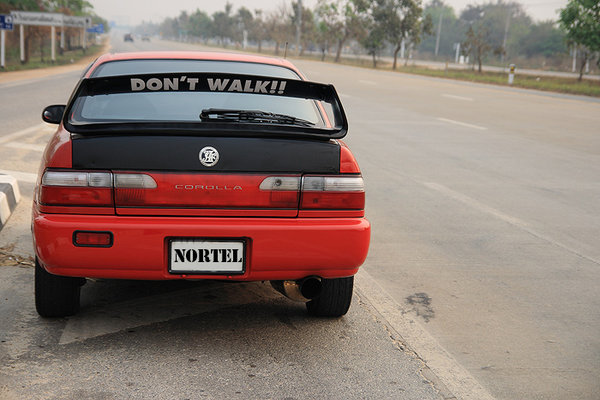 Cabon Bonnet - JDM
Headlamp / Corner Lamp - JDM Crystal Black with BMW E90 Bi-xenon Projector retrofit
Front Grille - Plastic Chrome red spray painted Unknow maker
Front Bumper - FX Hatchback
Face lip - Toyota Corolla Carib Ver.2
Side Skirt - Touring Wagon JDM (somebody call TRD skirt)
Foglamp - Raybrig R1000 Twin
Wheel - Keskin KT5 17*7.5
International Licnece Plate
headlamp - JDM Black Crystal ---> Bi-xenon BMW E90 retrofit
the black cover repaint red to match the body
Front Bumper - FX Hatchback
Side lamp - Honda Integra DC5