OK guys here is the start of what I hope to be my build thread. Here are a couple more pics to serve as the before part of before and after photos.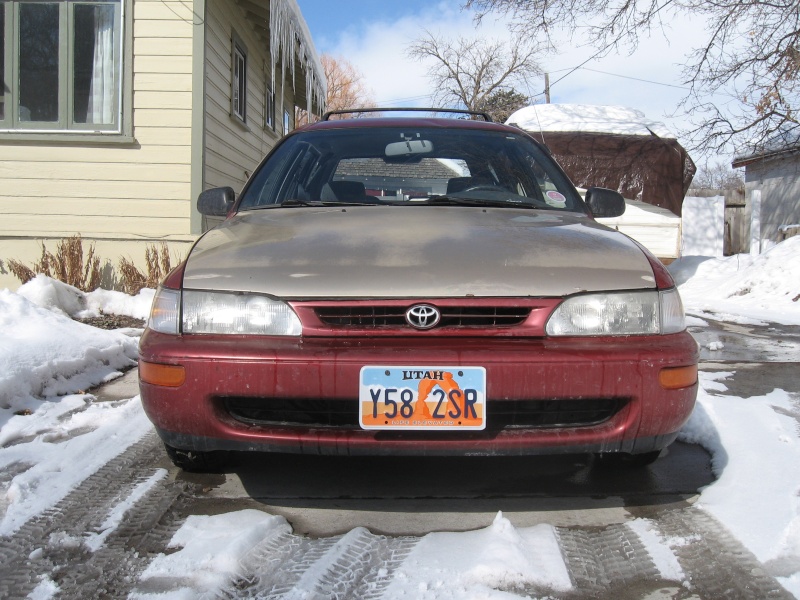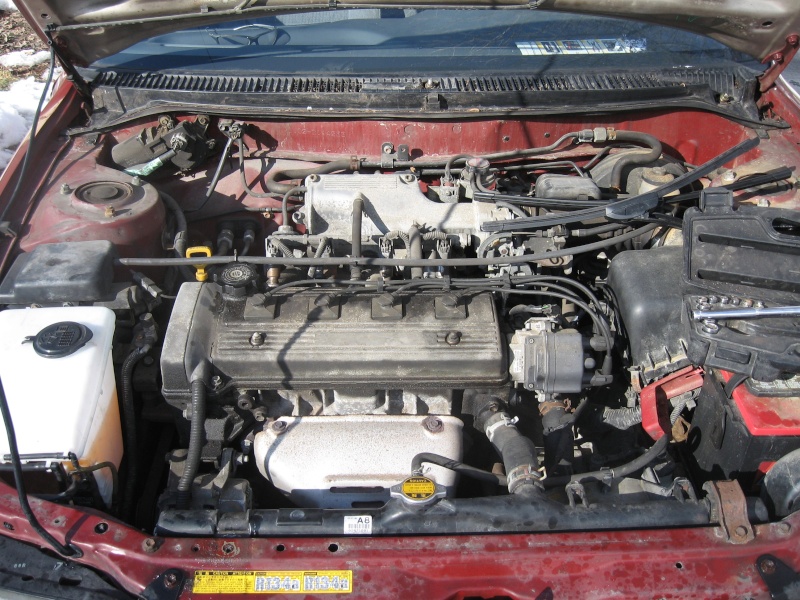 Ok here are my plans as of now.
-Maintenece, timing belt, tensioner pulley, Valve cover gasket, water pump, plugs, wires, coolant flush, replace all heater/cooling hoses, theremostat
I plan to use all Toyota parts I hope I am not waisting my money but I want to do everything I can to make here go another 200K.
Does any one happen to have a Toyota parts list for all the heater hoses? The dealer was very little help with that. I may have to figure it out on my own. If I do make or find a list I will post it.
-New springs and shocks all around
I want to at least get back to factory ride height. I also want stiffer springs in the back for cargo. I have been researching options a ton the last few days and have found nothing to acheive this. So I am going to attempt to make my own coilovers for the back by doing somthing like this video (didn't let me post links so add the http www part) youtube.com/watch?v=qzNZCnUYtzo, or write up consummatedriver.blogspot.com/2012/04/how-to-coil-over-conversion-story-and.html?showComment=1362100952486#c3961235923119660624. It seems like a bit of a long shot but I am going to try anyway as I feel I have no other options other than stock. Does anyone know about what the factory spring rates or ride heights are?
-New head lights and grille.
I am a bit confused as to the grille/ headlamp compatability with the Japan made cars (mine) and the american ones. I love the B.Z. touring grilles but may settle for this. http www ilovebodykits.com/product/32919/WIZE_Altezza_Type_Front_Grille_-Black_Finish_93-97_Toyota__Corol.html. I would love some headlight recomendations. I am mostly concerened about them being bright and not so much on looks. Also the passenger side head lamp mounting bracket is broken so I need to find a new one. I think these are different from the japan and american cars.
-Skid plate/driving lights.
I can weld. I think this would be goo to help protect the front end from the giant ice chunks that fall off other cars around here. Anybody ever seen this on a Corolla or have a favorite looking rally car? I dont want to kill my aerodynamics too much.
-Body work and Paint
I have got replacement parts from a junk yard and need to get the painted before I install them. I plan to buff and paint the whole car at a buddy's house this summer but we need to wait until it warms up. I would maybe like to do a back wing/spoiler over the back window. Any one know where to find these? I have seen them in pictures of some other members wagons. It also seems like it would look good to move the stereo antena to the back center of the roof like some of the euro wagons but I don't have a clue how to do this.
-New wheels
I have got snow tires on my factory stell wheels now but plan to get some alloy rims for my summer tires. Probably just some black 15s maybe 16.
Alright thats enough to keep me busy for a while. Thank you all for looking. Excuse all my spelling errors as I cant fingure out how to spell check. Please chime in with opinions. Let me know if there is any of this stuff that would like to see a d.i.y post. I have never done one before but will try.
Cheers,
Mike
-