Thanks for the comments guy´s  
As Bechermann sayd, Im from Iceland - Reykjavik city
On with the mojo  
When I got the rolla home last wheek I had couple of ideas that I could go by
but the main goal was to have it 4wd with the possibility of having it Rwd to play.
So I sad down one nigth and wrote down Ideas what to get to do so and what
type of engines and what type of gearbox I could use so bare with me guys...
Now Toyota inthusiest strap your self down and open a botle of beer...  
 probably two or three.
nr.1 (easiest to do)
Find a 4afe engine and turbo it and 4wd manual gearbox from ae95 corolla and
rear wheel drive from ae10 4wd wagon that came to my country only with
7afe engines with 4wd but then 1300cc and 1600cc Fwd.
Picked up the 4afe engine´s already
got the turbo from my previous 7afe turbo build (it also fits 4afe head)
got the 4wd gearbox from 1990 ae95 that ive had for couple of years
and the rearwheel equipment
Already got the rear wheel equipment from the ae10, its closest to fit
and i only need to alter two bolts into the frame of the car.
and this under the engine, bent for the 4wd gearbox and swaybar for the
driveshaft I needed this for any other engine swap so this I had to get first of all.
nr.2
Build a 4age 16v Turbo with 4wd stuff same as nr1. but I need the 4afe engine block
because there is a spot behind the block that you can grind out for the center
diff housing that feeds the rear diff through the driveshaft, that spot dosent come
on the stock 4age 16v blocks
(My old BT engine block, same grinding out for ST 4age and 4afe)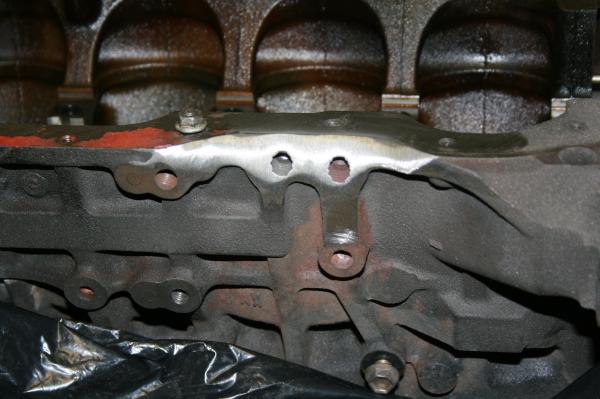 This is why (the old silvertop engine and ae95 4wd gearbox)
A snail cant fit between
Already have the turbo and two types of hedders
One 4age engine out of AE86 with the turbo on, also have T50 gearbox
and a w59 rwd gearbox some where If I go hacking up the firewall (not likely)
nr.3 (not extremely liking this one)
Build a 7age engine out of 7afe, and then same stuff as nr.1 or nr.2 Turbo
nr.4 (not far from the old shit box Camry)
Pick up a 2.0l 3sfe engine out of Rav4 with E250 4wd gearbox and turbo it
I have a bolt on turbo kit for the 3sfe from a 3sgte engine.
nr.5 (the one Im most interested on doing)
Find a V6 1mz-fe engine and a 4wd transmission to fit and maybe if im crazy
enough strap a single or twin turbo on that!!
I already have a aluminum v6 engine on stand by out of Toyota Avalon
Already own two Toyota Landcruizer Garrett turbos but just planing to use one
and from previous post the twin turbo CT12a Garrett turbos, 1jz-gtte
I own the turbo hedder from the 1jz and they ar not far from fitting the 1mz
But this dosent work with out a 4wd gearbox, two years ago I found out
that someone had done a v6 4wd celica with turbo and found just couple
of pictures that I luckly saved to the computer, today I cant find the thread
about the build,, but here are some pics to prove that this can be done..
3sgte GT4 celica gearbox fitted to 3000cc 3vz block
with hedds and hedders on (you can see it needs custom hedders)
I cant get a hold of GT4 gearbox in my country there are total of 5 GT4 celicas
in my country so I would have to import on of ebay or something so I just found
the next best thing a rav4 E250 gearbox, they can hold up to around 250hp engine
(found couple of videos of Rav4 1995-1999 with that setup and they stated stock gearbox)
Then just to day I went to the local bone yard wich I ones worked at
And found a lonely short Rav4 4wd manual
Going to pick up that gearbox next friday or saturday
Thats where Im at, now just waiting...
Hope you guys enjoy