Have here a Si cluster that can go..
Its the one with the white faceplates and voltmeter. It came from my own Corolla Si.
I had the cluster replaced a while ago because the speedo gauge did not work correct above 90km/u. Other gauges always worked ok.
The cluster is never investigated or opened.
So.. to be clear :
will be sold as is
.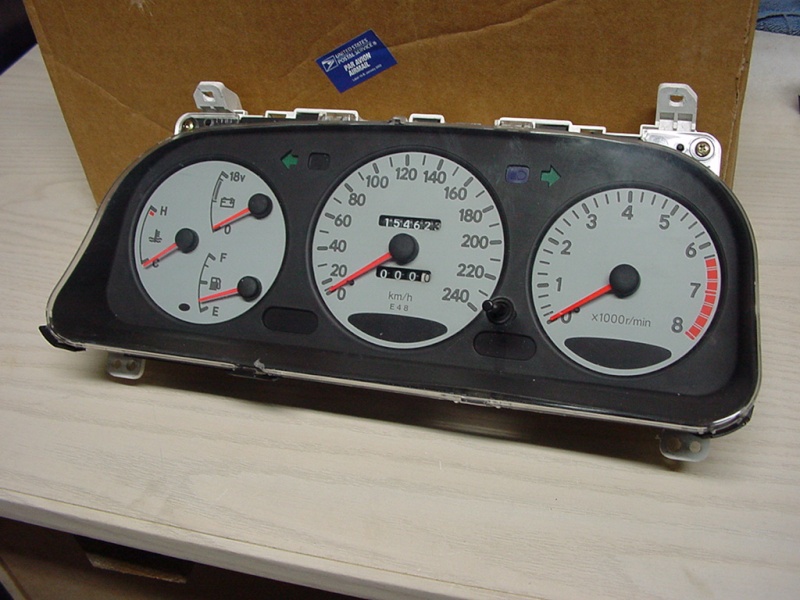 Picture is from other cluster but exactly same, the one i sell have about 168.000km on it.
If it will fit plug-and-play in your Corolla will depend on your cluster harness. This one came from a LHD facelift AE101 (1995-1997) but many people here made it work in a pre-facelift model by re-locating the pins of the connectors.
Make me an offer!
Shipping worldwide, costs vary from 20-50 euro depending on location, tracking and insurance.