This is my EE107 Wagon.  
It was my granddad's until he passed away and it was given to me and ever since 2013, I've been getting it up to my standard.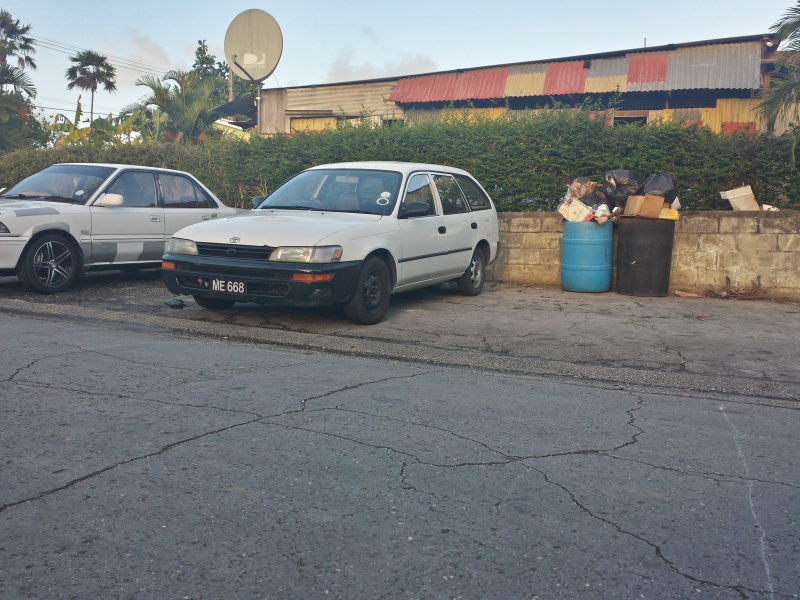 First modification I did was to change the lights: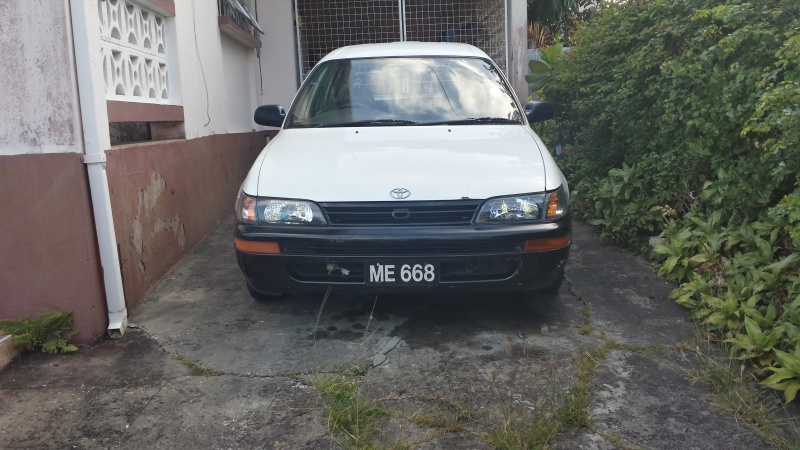 From there the list goes on:
BZ Touring Front Bumper with lip
Levin front semi bucket seats
Rims
Fiberglass Side Skirts
Light Mods(LEDs, HIDs)
TRD Grill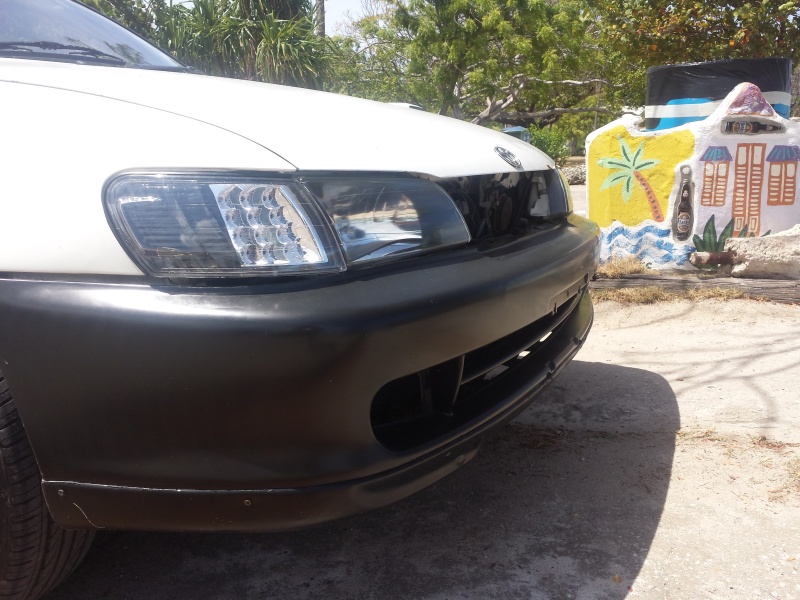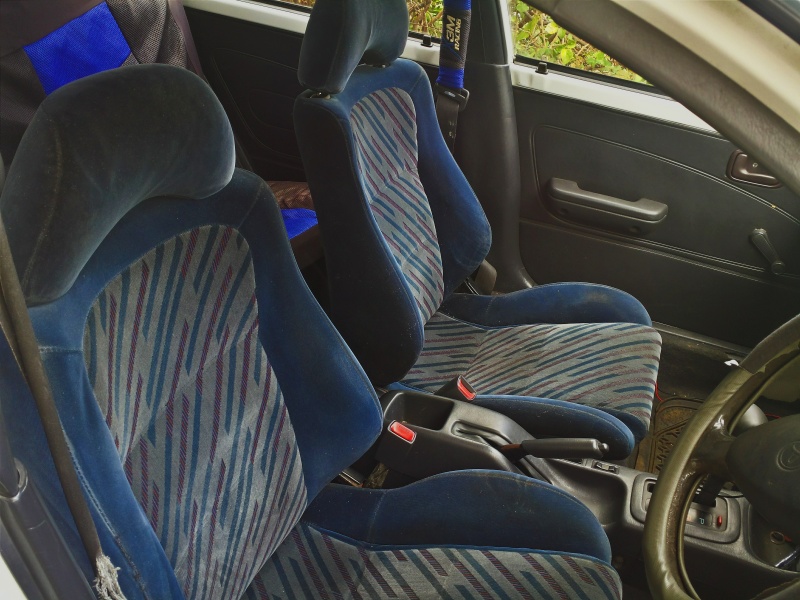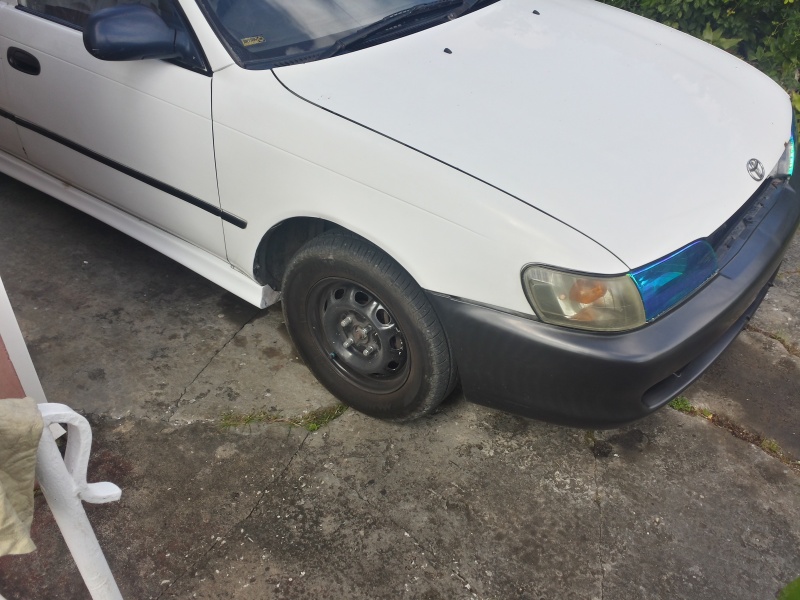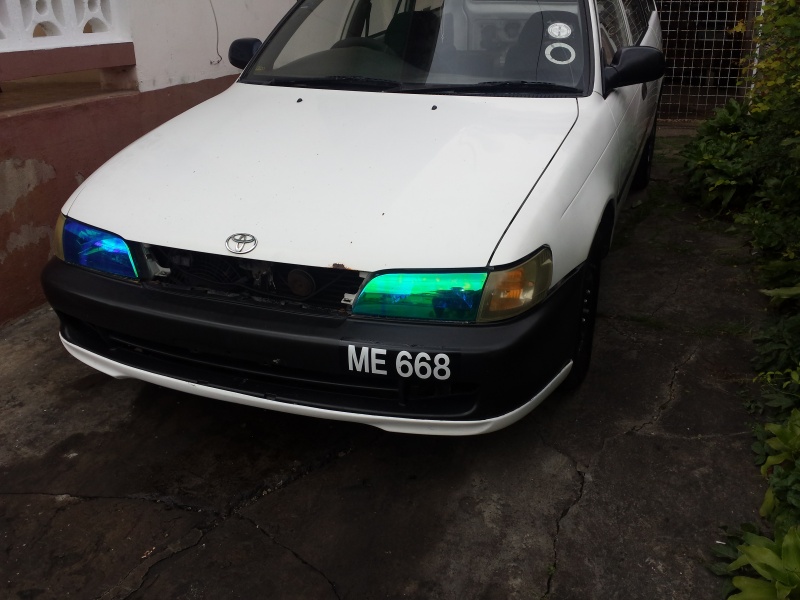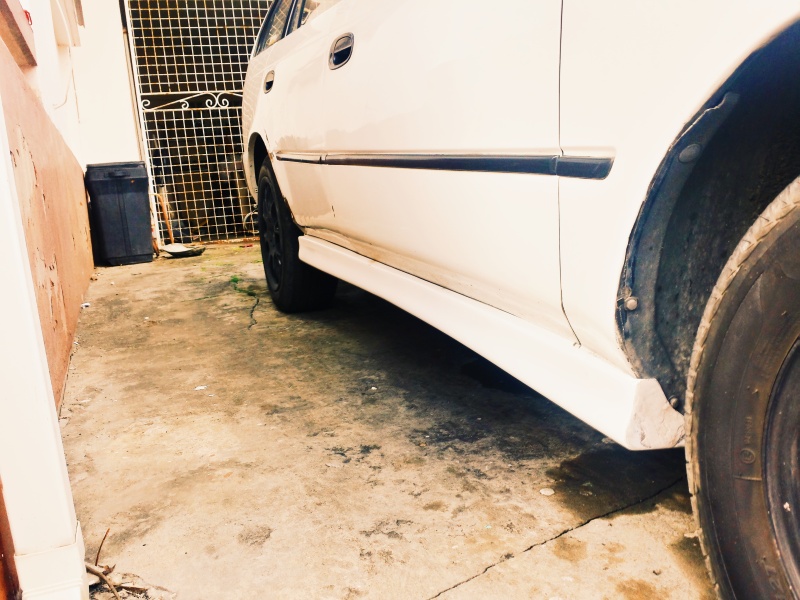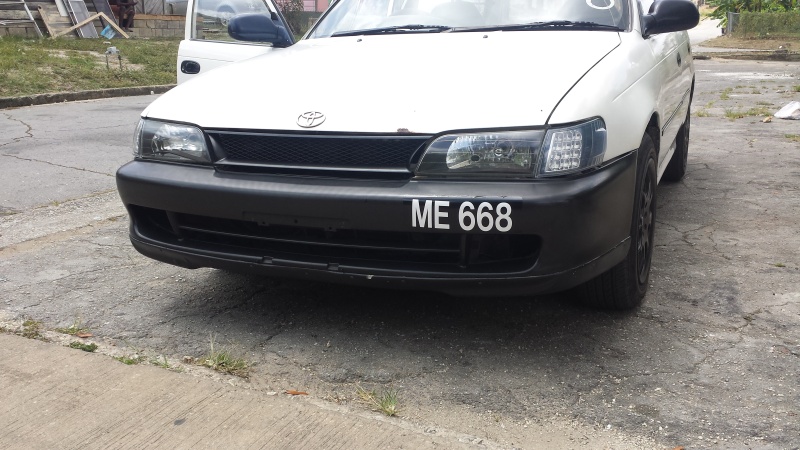 To date this is how she looks: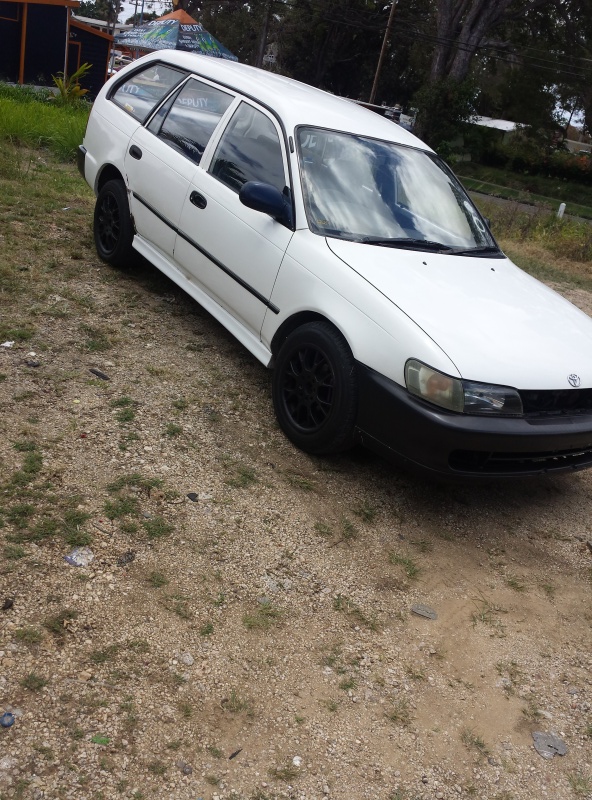 Unfortunately this car came with a 3E carb engine  
; And in the past couple weeks have been giving me hell cause the carburetor went bad and the car isn't starting so I've decided to go fuel injected one time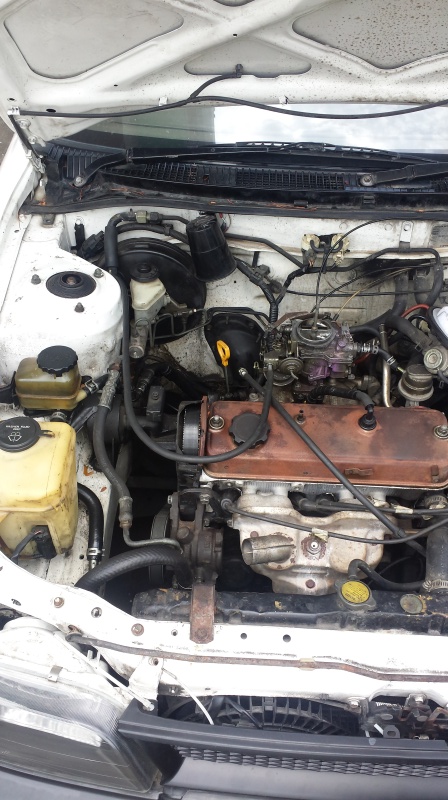 At first my plans were to convert to 5efe with a manual transmission but there are hard af to find down here lol, soooo A series it is.  Still undecided, I picked up this "hybrid"
4AGE 20v head on a 4AFE block with ST Internals
Only problem is the block was registered so I can't legally insure it and I needed a harness as the one it came with was butchered.  Luckily I know a pal who is willing to trade me a complete 5afe with ecu, harness, shifter and linkages, all I need is a clutch pedal, master and slave clutch cylinders and the gearbox.
So I have the gearbox, not sure if its a C50 or C52 but it'll do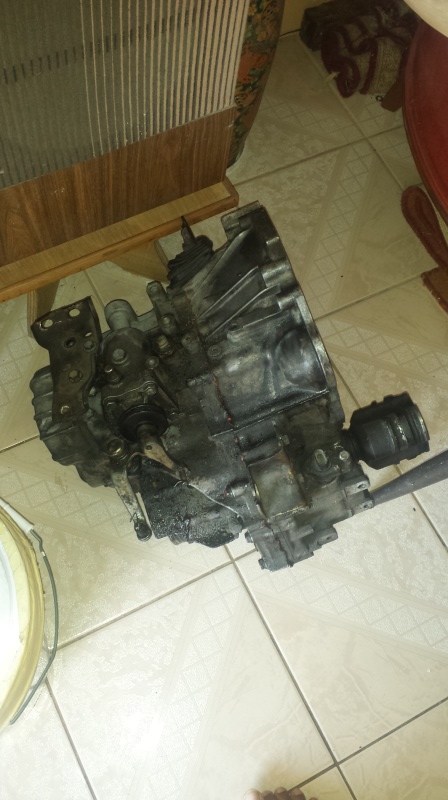 So my future plans are to:
Swap the 3E for the 5afe
Lower it a bit(this model has leaf springs so I have 2 inch lowering blocks)
Tint the windows
Find a nice 4" exhaust, Steering wheel, shift knob, you know.....just to rice it up
But that's all for now, will be updating in the following week